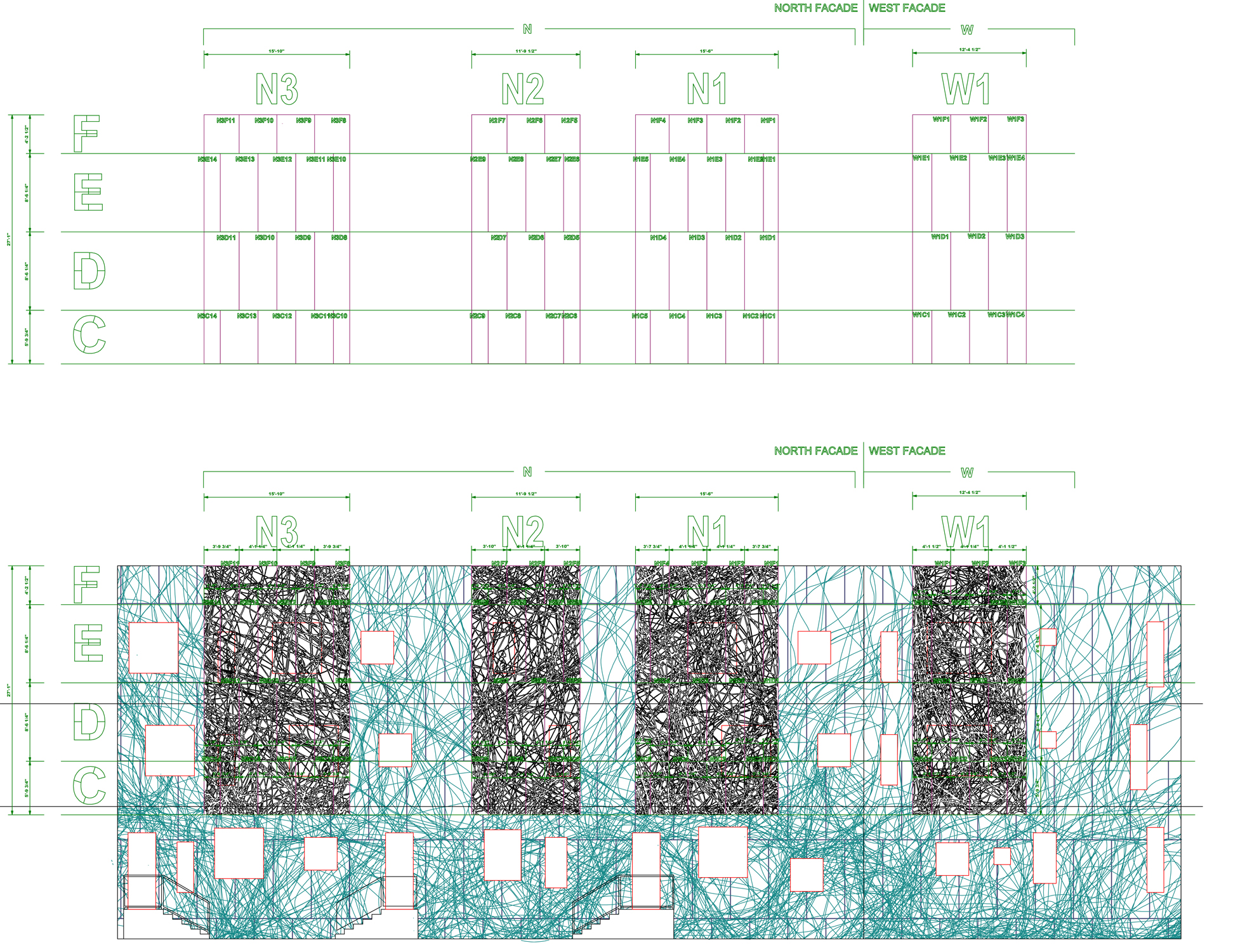 philadelphia, pennsylvania
LightWeb is a spatial and architectural mural materialized at the scale of the Arbor House building façade. Inspired by local organic growth systems, our generative design integrates phenomena of light, human engagement, and a branching system with very simple emergent patterns that operate within architectural constraints. Featuring passive shading, LightWeb undulates across the stoops, bays, and windows as digitally fabricated steel panels, machined viroc and responsive lighting offering both functional features as well as levity and light in the neighborhood.
Team
Jenny Sabin Studio
Lead Architectural Designer: Jenny E. Sabin
Design Team: Danny Salamoun, Shining Sun, Yue Gu
Commissioned by Postgreen Homes for Arbor House, Fishtown, Philadelphia; 2324 & 2328 Memphis St. Philadelphia
Postgreen Homes, developer
Steel fabrication by Smucker Laser
Machined Viroc by Erector Sets Inc.
Photography by Jenny E. Sabin